Brisbane & Capalaba Sports Massage
Sports Massage is a clinical discipline of Complementary Medicine incorporating treatment principles of Remedial and Physical Therapy with Musculo-Skeletal rehabilitation.
Sports Massage has been the subject of ongoing research for many years and is shown to significantly improve recovery of both muscular and joint injuries as well as increasing athletic performance; strength and endurance.
What distinguishes Sports Massage from other forms of therapy is the successful use of orthopaedic assessment and functional neurological principles in directing precise and effective treatment using non-invasive muscle stimulation; postural correction and connective tissue release.
Sports Massage benefits those who regularly compete in sports or fitness programs such as boot camps; weight lifting and personal training sessions and want to improve their athletic performance; recovery and exercise capacity.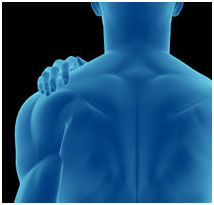 Initial Consultation: $150.00. (Allow 60 minutes)
Standard Consultation: $120.00. (Allow 30 minutes)
HICAPS and Private Health Rebates are available